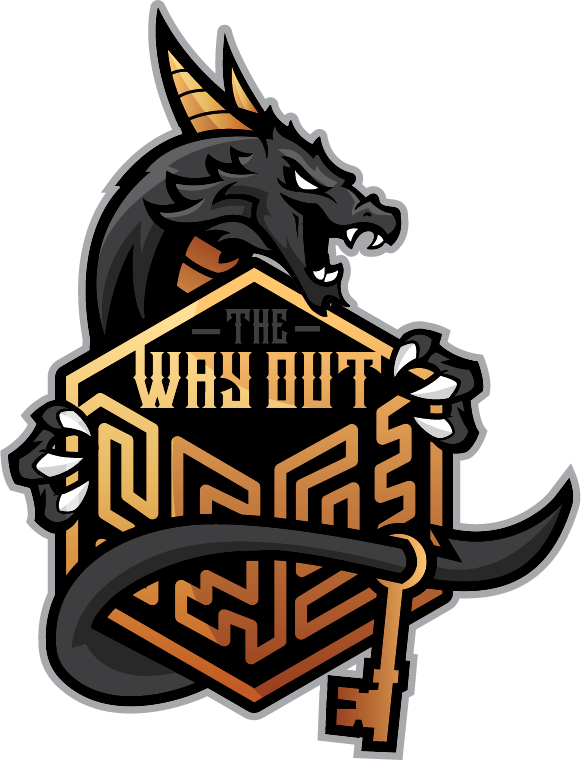 At The Way Out Gladstone, we have everything your team needs to have an amazing escape. We're experts at experiences welcoming birthday parties, social events and team building events. Whatever you're planning, put your detective dream team to the test with one of our Escape Room Parties.

As if cracking codes and solving challenges wasn't enough, we can also provide catering, drinks and our awesome new functions room for you and your guests.

Each of our event packages includes time in our brand new event space, 1 – 2 escape games, a team photo and a dedicated host/game master for your team.

Plan your escape today.
9:00am, 10:30am, 12:00pm, 2:30pm, 4:00pm, 5:30pm, 7:00pm
*Timeslots subject to availability.
If you have more than 12 players, please contact us and we are happy to talk to you about other options.
Catering and Optional Extras
At The Way Out our events are designed to suit everyone and we want to make your experience as easy as possible. We can do catering, invitations, cake and lots more! Check out our extras form for all the additional options that we can provide. If there is something special that you want for your event, please reach out to our team and let us know.
Reduction of participant numbers:
More than 48 hours = Full refund
Within 48 hours = no refund
Payment
Full payment is due one week from issue of invoice made at the time of booking. If within one week of booking, full payment is due immediately.
Failure to provide final numbers or to pay invoice prior to your booking may result in cancellation of your event.
Cancellations of Event:
More than 7 days = full refund
Within 7 days = no refund